70148 Boys
(part 3/3)
9. Skeleton Warrior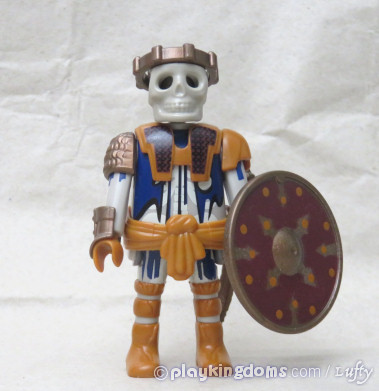 Another highlight - very original, wonderful colors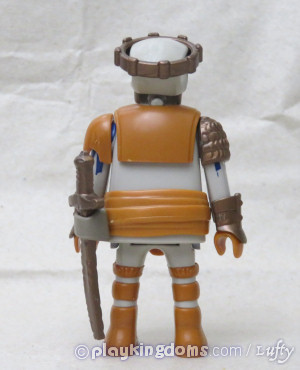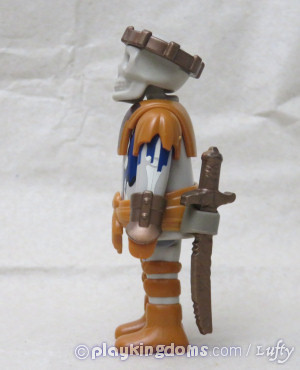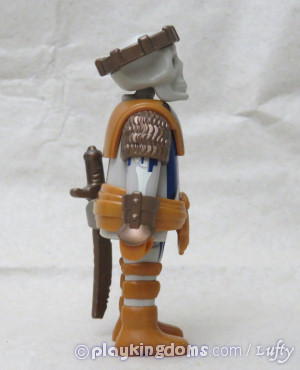 The hands could pass for indian, I think... Which is kinda problematic... because they do not match the skullhead. That will take some fussing about. Actually, this is the weak point of this figure... he should have the hands matching the skull, bone colored.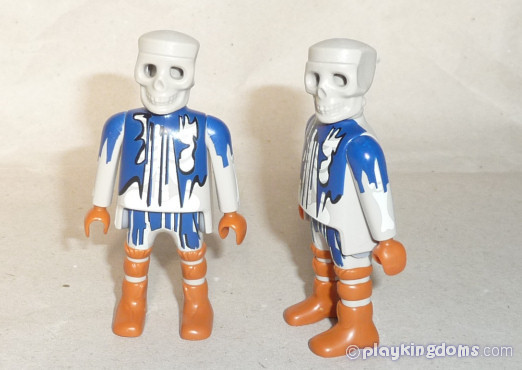 He uses the same pegneck as the
Series 19 #7 Crash Test Dummy
... As you can see, the old hatted-skull (left) was updated with a slot to fit this pegneck (right) - some of the new Novelmore skeletons also use those heads (equally updated).

The parts are beautiful, and so is the shield.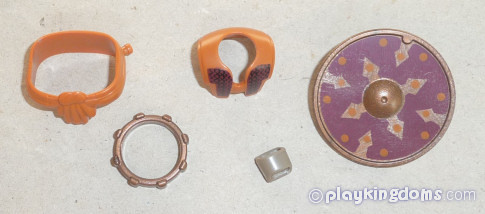 10. Clown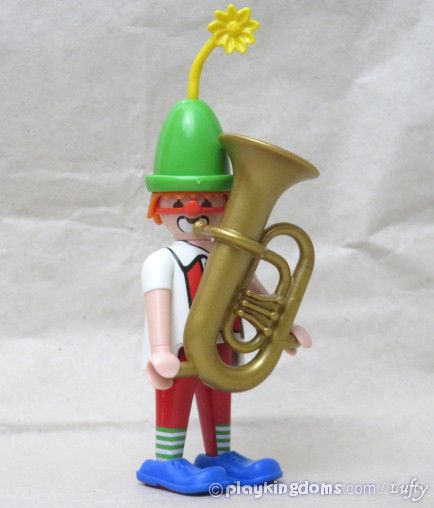 He's not really new, except for the hat (the color).. the torso was used several times for clowns. Oddly, he had a "fat frame"...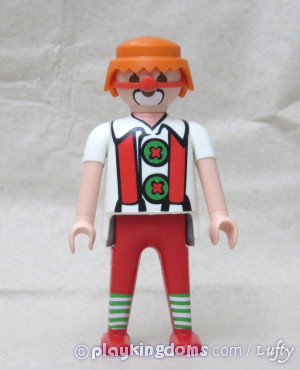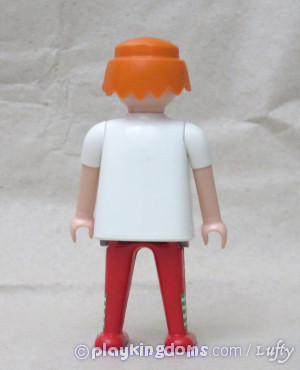 The hat (though not new) is gorgeous in green!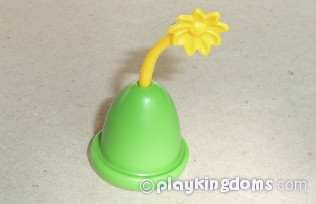 11. Ninja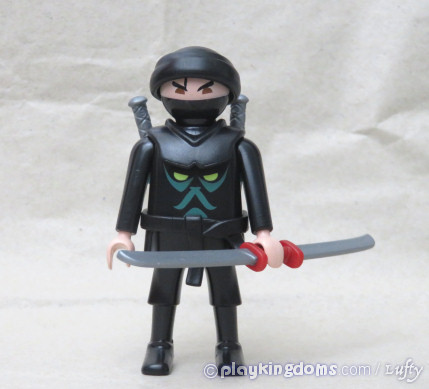 Another repeat - though a nice one. I am not fond of the torso for a ninja... I find it too colorful. Same with the gorgeous "peg-loops".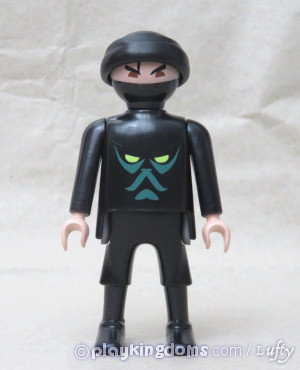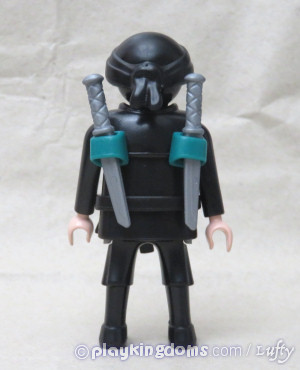 12. Caveman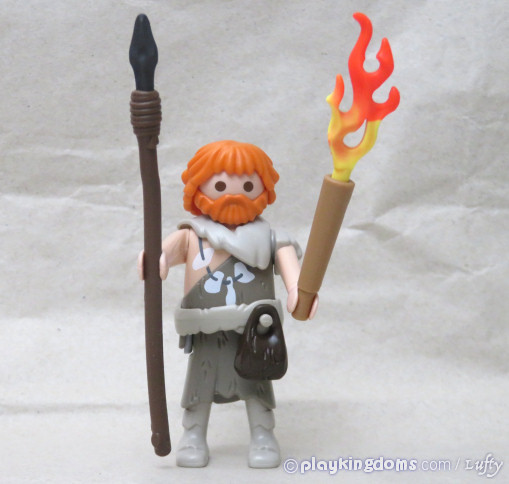 And yet another repeat. WHY?
Not that he's not a beautiful klicky, but... why not make a different one?
I mean, gods know it's a core theme, but we have variations on this guy already...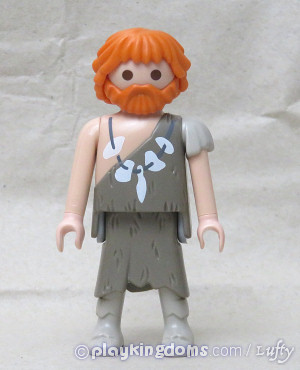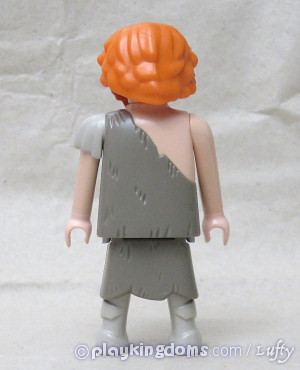 The pouch is really nice, and not common in this color.

Queen Tahra, September 2021