70149 Girls
(part 3/3)
9. Fairy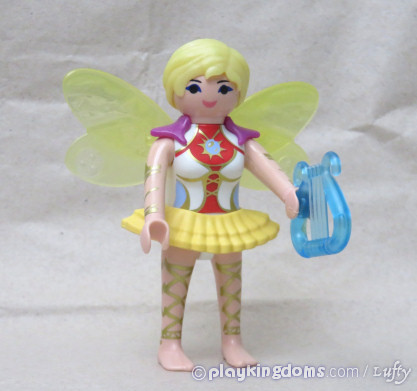 A repeat. From series 6 (5459). At least the colors could be different.
It's so.... lazy.. to just use the same figure...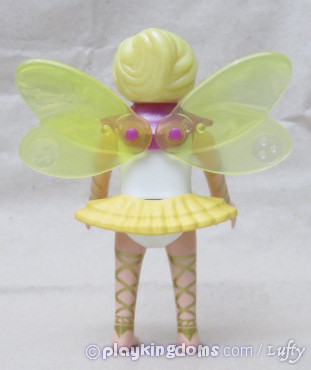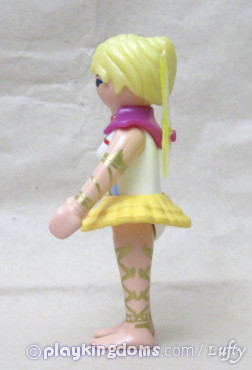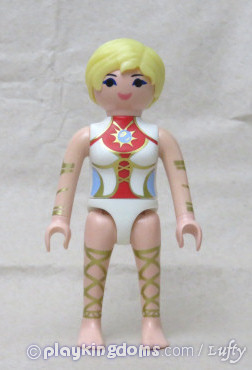 10. Mermaid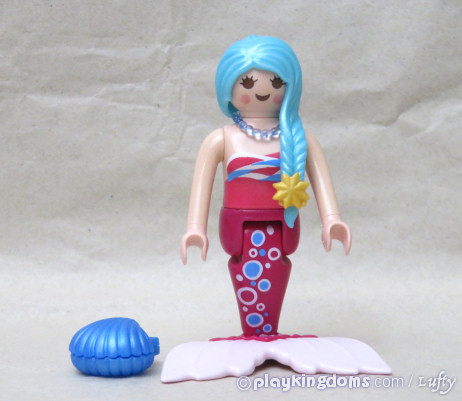 A beautiful mermaid. With a really nice hair. A shame she is pink, yet AGAIN. Like 98% of them? Still.. merpeople = win. And the light pink tail is gorgeous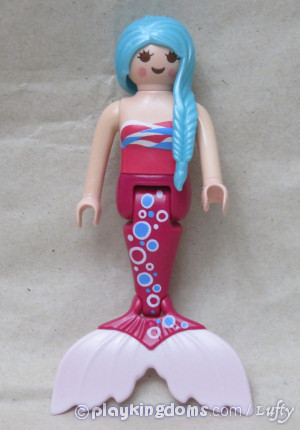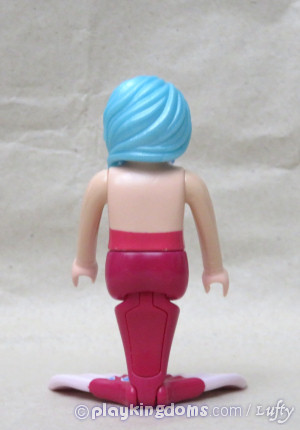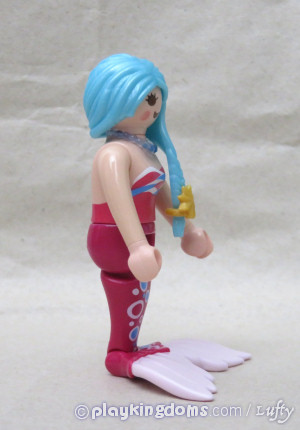 Oddly, the mertail came unassembled in the packs...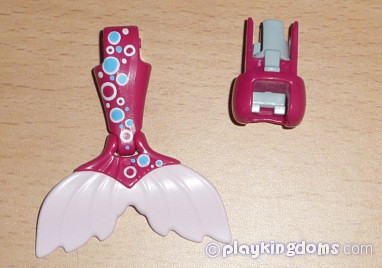 11. Knight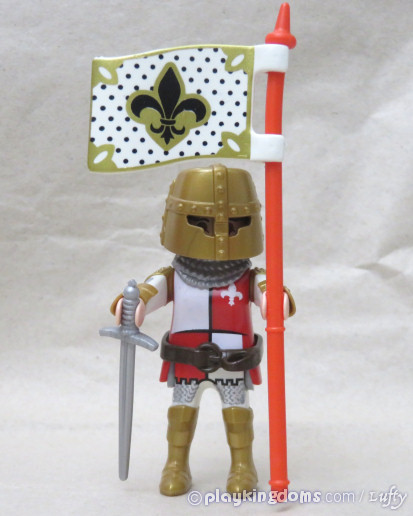 A FEMALE knight!
FINALLY!
(I mean originally, because there is no lack of female knights around here, of course!) The flagpole in red is a bit odd. And it's the stupid soft variety, quite hard to work with. I'll say again: if someone manages to do damage to themselves with a playmoflagpole (or pike, or whatever).. LET THEM. Natural selection. Darwin Award. Evolution.
The klicky is wonderful, and the colors are very nice. I don't like the leg sculpt much (as everyone who ever read these reviews knows by now
) or the helmet, but she looks great.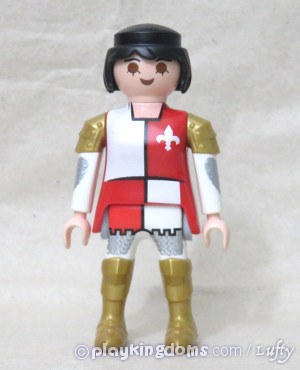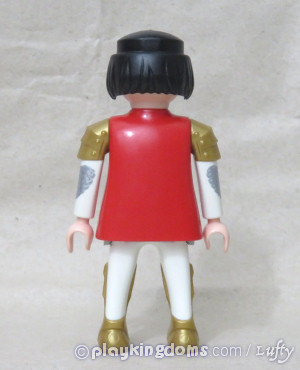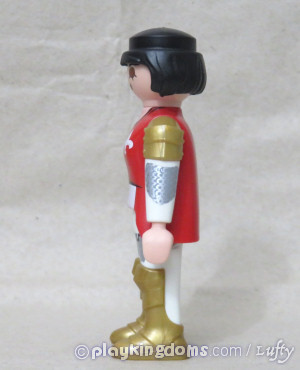 A real shame the flag is only printed on one side. That is VERY lame.

12. Duck Feeder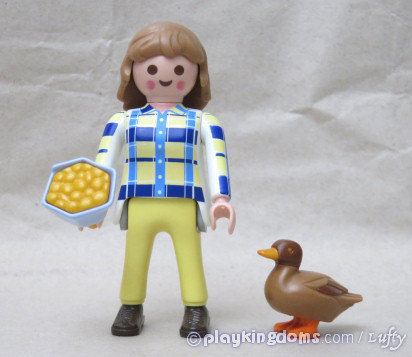 A repeat klicky.
Not that she is not pretty... and the hair is really nice in that color... and there IS a duck.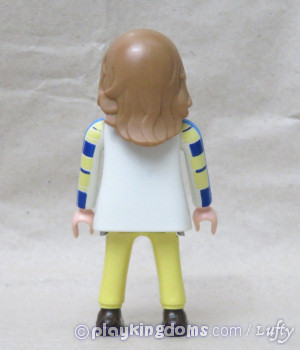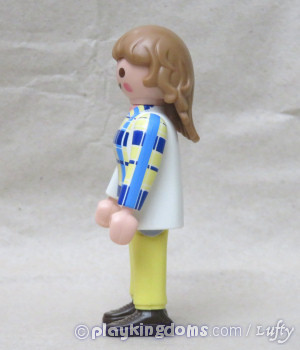 Queen Tahra, September 2021